"A Bigger Box..."
by Susie and Otto Collins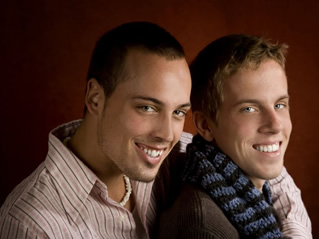 For many of us, the holiday gift buying season is in full swing.One of the all-time biggest gift wrapping questions we typically ask is "Do I have a box big enough to fit the item that I need to wrap?"

The same thing often applies when it comes to creating better relationships and here's what we mean...

What we have found is that sometimes we need to create a bigger "box" --to open our hearts a little wider to the people in our lives.

The question becomes--Is your heart open wide enough to give and to receive love this holiday season?

Opening your heart--or creating a bigger "box"--might mean being a little more compassionate, patient and loving when it's not so easy to do so--even with yourself.

A couple of weeks ago, Susie was upset, agitated, distant and aloof and she's not usually that way. What she realized was that she had wanted to connect with her mother and she couldn't.

For the past few months, her mother has not been able to acknowledge Susie as her daughter because of dementia but there had always been some type of connection. During this recent visit to the nursing home, her mother was not even able to make eye contact with Susie.

When Susie realized that this feeling of loss was keeping her from fully connecting with others in her life, she knew that she needed to change what she had been telling herself about this event.

What this required Susie to do was to know that her mother still cared about her on some level and that even though her heart was "hurt," she needed to open it a little wider.

It wasn't that the situation with her mother could be magically transformed and her mother would be who she used to be-- filled with a lot of love for Susie and her family.

That wasn't going to happen.

What was important was that Susie didn't close her heart to her mother or to anyone else because of her pain.

Whether it's your aging parents, your teenagers, your toddler or your partner who is offering you big or small challenges right now--we invite you to stand guard at your heart to make sure it stays open instead of closed.

Does having an open heart mean being a doormat?

Not at all. It means stopping yourself before you react in old, familiar and harmful ways when someone does or says something that "pushes your buttons." It means acknowledging your feelings but not allowing them to keep you separated from others. It means finding a place of compassion within your heart for you and for the other person.

Whether you're 18 or 85, you are responsible for your own joy in your life. You are the only one who can give it to you.

By opening your own heart a little wider, you are allowing yourself to feel more peace, more joy, more connection and more love--- even if it's just within yourself.

We challenge you not to get caught up in busyness and the "shoulds" of this holiday season. We urge you to focus on keeping your heart open to the people in your life and creating a bigger "box" that is filled with love.

This is not always easy but the rewards can be wonderful.
---
Relationship coaches Susie and Otto Collins, authors of "Should You Stay or Should You Go?" and "7 Proven Secrets to Attracting Your Perfect Partner" are experts at helping people get more of the love they really want. Learn the 5 keys to a closer, more loving relationship, click below for your free 5-part mini-course:
http://www.Relationshipgold.com
©2017 Conscious Dating Network. All Rights Reserved